Wonders shall never cease as people are getting more desperate by the day to make money no matter what it takes.
A woman has been arrested for using water she usually buys from mortuary attendants to prepare charms which she uses to cook in her restaurant.
According to a report from a Facebook user, Austine O Maduka, a woman who was identified as Mrs Gloria Edet who has a popular and big restaurant along Itam Market road, Uyo was arrested yesterday after she was exposed by a mortuary attendant.
According to the report, the woman who is popularly known as Madam Honey Food was exposed by a mortuary attendant who claims the woman has been owing him for three months.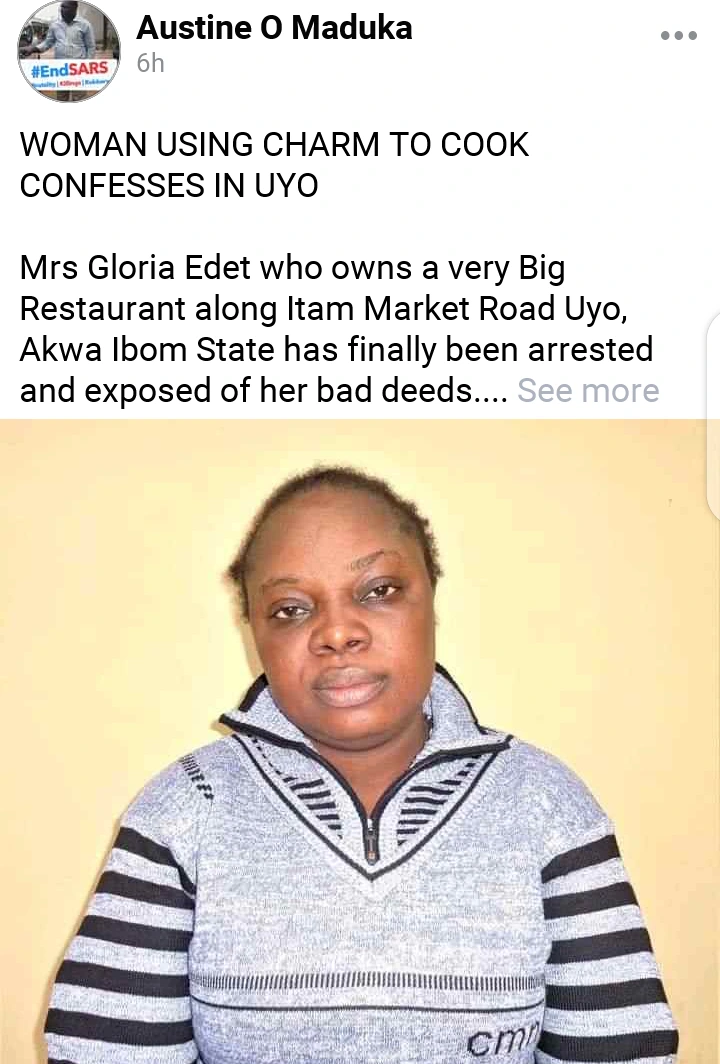 He said the woman always comes to buy water which has been used to wash dead bodies in the mortuary.
After much investigation and interrogation, the woman admitted that she uses water from the mortuary to prepare charms she uses in cooking food for her customers.
She said that anyone who tastes her food will always come back again daily.
The woman is under the custody of the state police headquarter, Ikot Akpanabia Uyo, Akwa Ibom State, Nigeria.