Incestuous form of relationship is considered a taboo and forbidden in almost every part of the world and society.
A sexual relationship between two people related by means of kinship, affinity or any other means is regarded as Incest.
According to some publications, incest in India during ancient times, developed as a medium to protect the royal lineage of the persons from the same kinship, to avoid the dissemination of power amongst the non-royal clans.
Soon it evolved to be a prohibited form of relationship as it led to multifaceted genetic disabilities amongst the offspring.
But we are living in a world full of many surprises. Some things happen and we marvel because they hardly happen.
 It is not really a problem to fall in love with someone regardless of their age; however, there should be boundaries. And there are certain situations which can actually stop two people from indulging in a love affair.
One factor is if they are related and being related is not only by blood. For instance, if a man who already has a child or children decides to get married to a woman of the same stand, the children automatically become siblings.
The mother and the step-children or father and his stepchildren also become one family. So if either of the parent and the stepchild decides to indulge in any form of sexual relationship, it is regarded as incest.
Below is the screenshot of a WhatsApp chat between a mother and her step-son.  From the chats, it is clear that the two are involved in an incestuous relationship.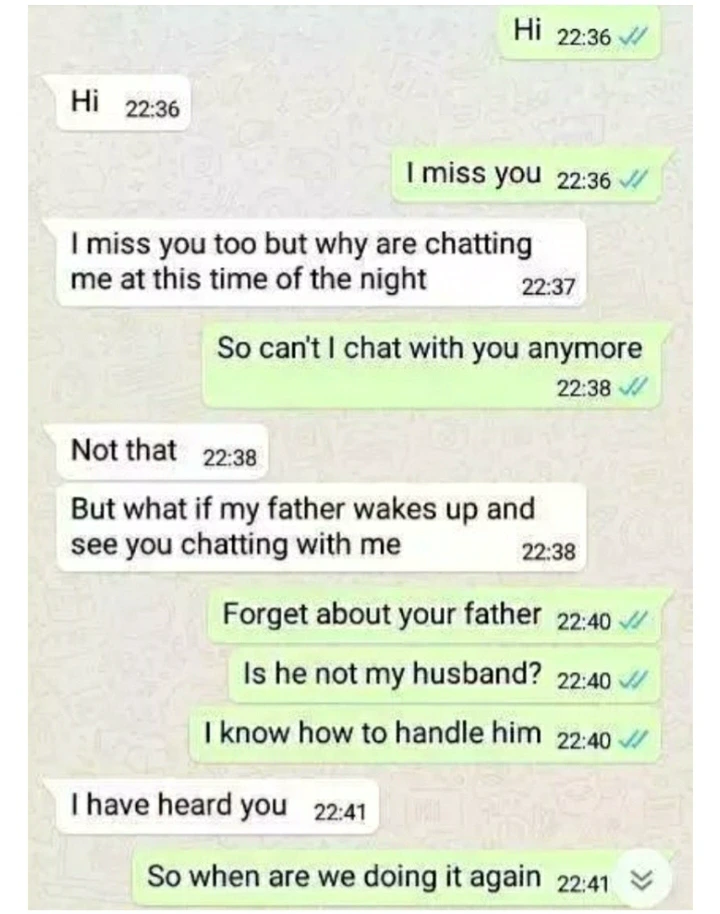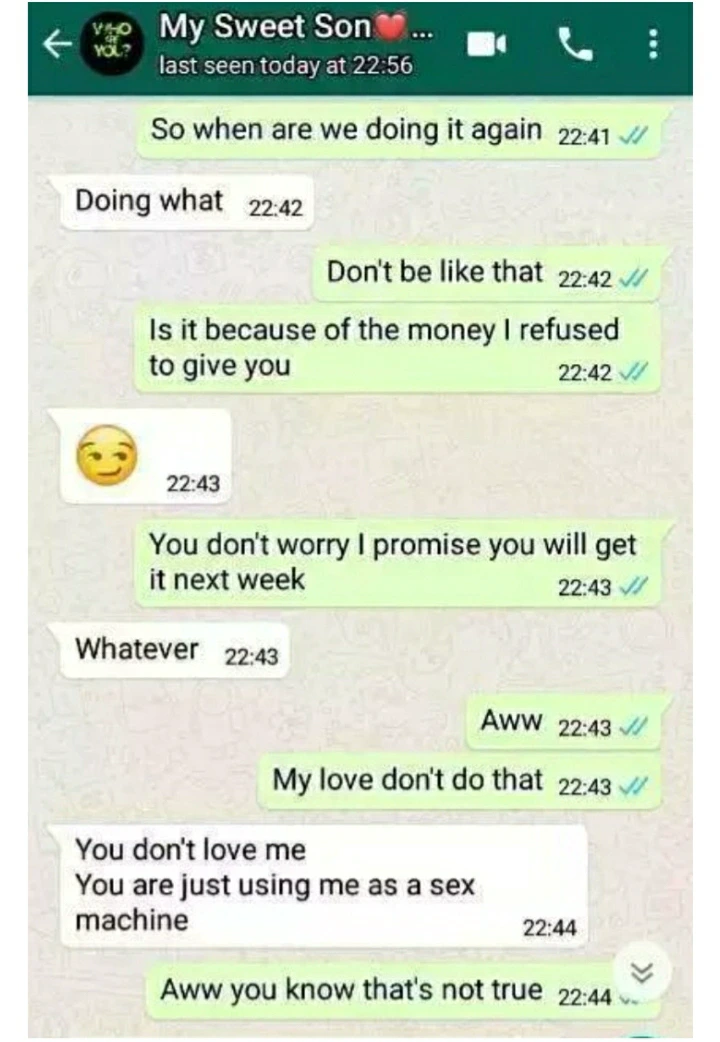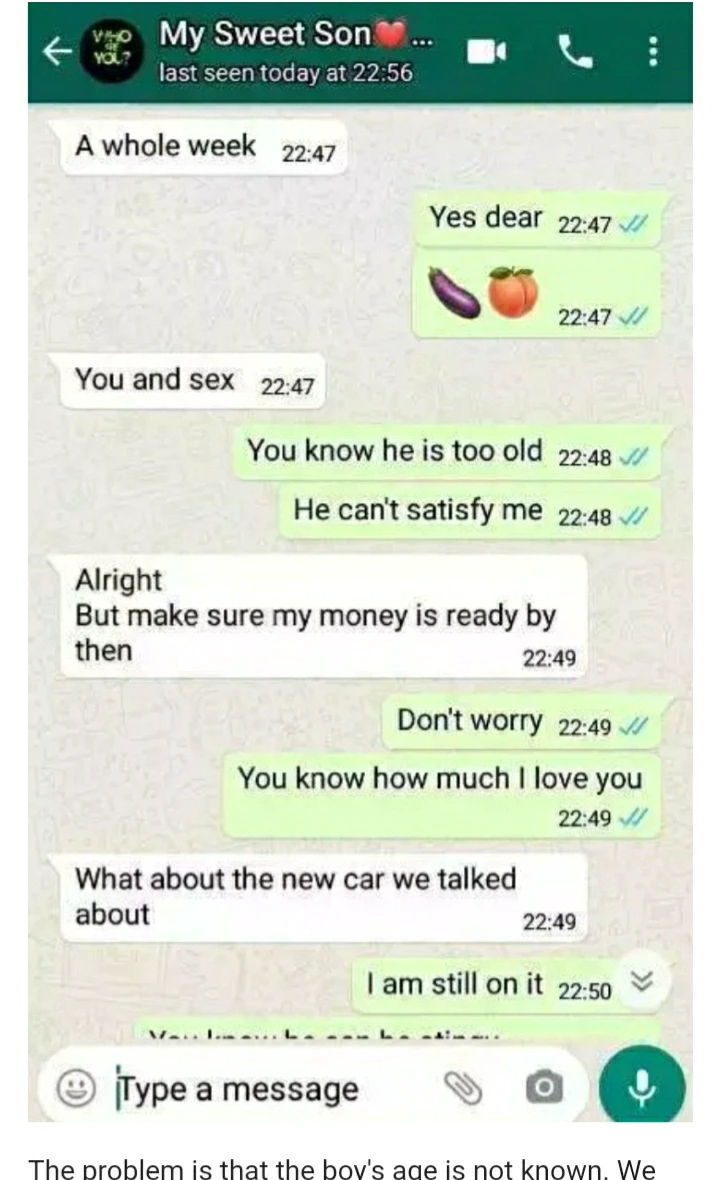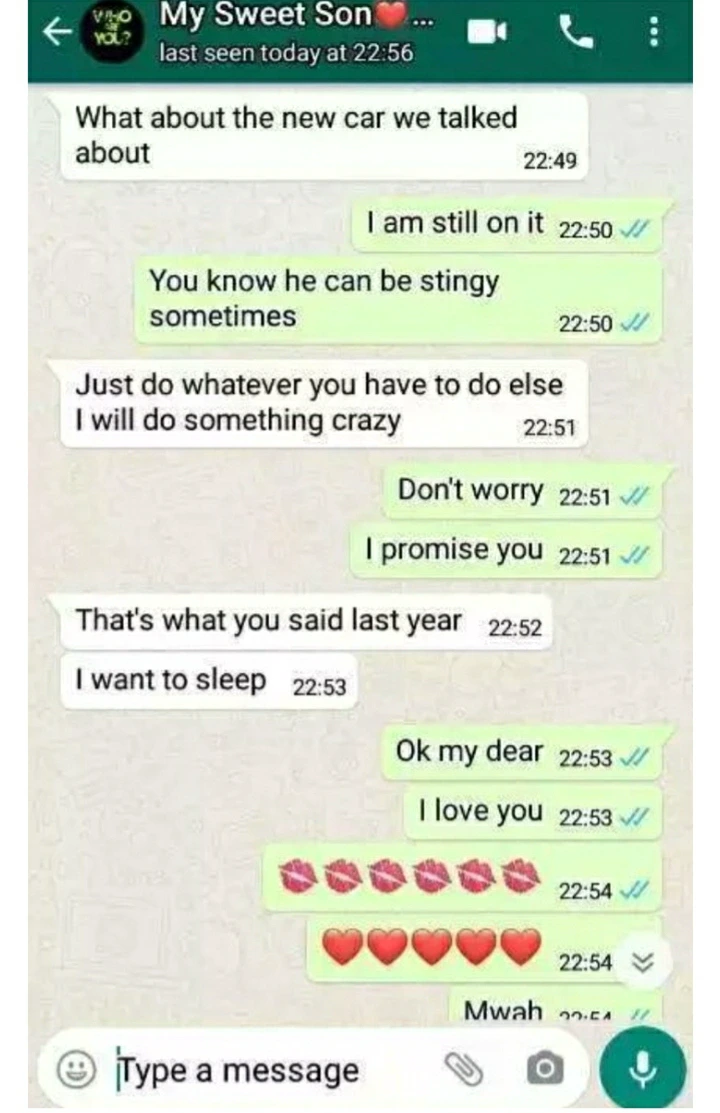 From the conversations, we can tell that the son seems not to be interested in the mess anymore as he sees himself as being used by the step-mother to satisfy her sexual urge.