Kannywood actress, Maryam Wazeery dumps acting, marries Tijjani Babangida
Story from Saleh Inuwa, Kano
Popular kannywood actress, Maryam Wazeery popularly called Laila in the kannywood series (Labarina) left acting silently and got wedded to former Super Eagles star, Tijjani Babangida, in Kano.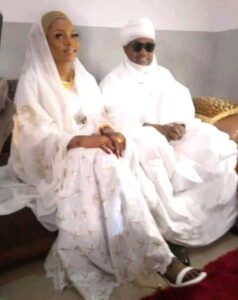 The wedding which took place in Kano was not attended by friends of Tijanni Babangida or Maryam Wazeery Laila. According to the sources close to them, they said it was deliberately done low-key to avoid gossip, and people that might not wish them well, as this is the third time the kannywood actress is getting married silently of recent.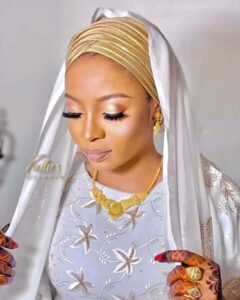 READ ALSO: How bride was buried hours after wedding in Kano
Tijjani Babangida is a Nigerian former professional footballer, who played as winger and known for his pace in speed and dribbling. Sometimes his style is compared to Marc Overmars. He spent his playing career at Ajax and he was born on the 25th of September, 1973 in Kaduna.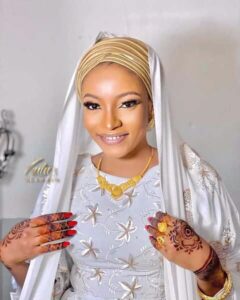 While his new bride who has just finished her Master's Degree from University of Maiduguri is from Gombe State and Tangale by tribe. Her role in (Labarina) made her popular and has fetched her a lot of fame and enemies.