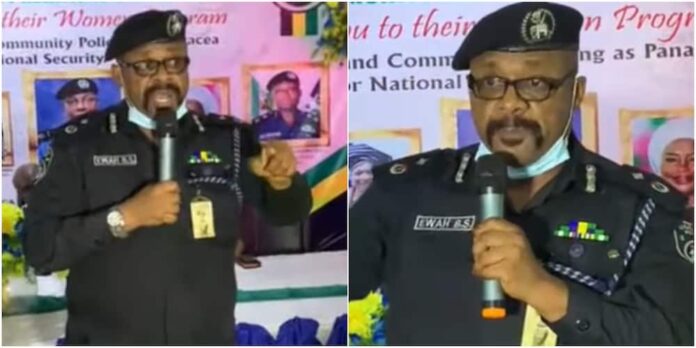 Police boss warns Nigerians against giving phones to officers at checkpoints 
Deputy Commissioner of Police, DCP Bassey Ewah, has warned Nigerians against giving their phones to policemen who stop them at checkpoints without a warrant.
Ewah disclosed this while answering questions during a programme organised by the Police Community Relation Committee in Lagos State.
READ ALSO: Do not fall victim to fraudsters – NNPC warns Nigerians on fake recruitment
Ewah said police officers carrying out an investigation would present a warrant before asking for a person's phone.
He then encouraged Nigerians not to give their phones to any officer who doesn't show them a warrant.
He said: "I stand to be corrected; please do not give any policeman who stopped you on the checkpoint your phones; it's not our schedule. If we are investigating you, we will present a warrant and then demand your phone. Please take note."
Former Inspector General of police Mohammed Adamu in October 2020 banned personnel of the police from indiscriminate searching of mobile phones and laptops.
The ban came in the wake of several complaints of extortion and harassment made by Nigerian youths.
Despite the ban, operatives continue to barge in on Nigerian youth indiscriminately, seizing their phones to assess their account balances and communication with a view to extorting them.
People who resist such invasion have suffered incrimination, illegal detention, harassment, brutality or in dire cases, extrajudicial killing.