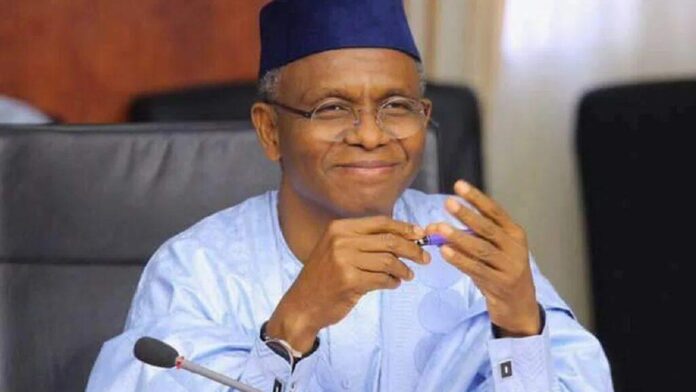 El-Rufai to sack more teachers in Kaduna
Story from Saleh INUWA
Kaduna State Governor, Nasiru El-Rufai has initiated another move that will lead to the sacking of more teachers in the state. Last week, 233 teachers were sacked over allegation of certificate forgery.
The sacking and recruitment of teachers by Kaduna State Government started when El-Rufai was new in office as Governor, in the first exercise, hundreds of teachers were sacked, later the state government embarked on recruitment of new ones, and up to this moment, those sacked about four ago or more are yet to get their terminal benefits.
Recently, the state government through Kaduna State Universal Basic Education Board sacked 233 teachers after verification from schools they attended to prove that their certificates were either faked or forged, this is coming at a time when teachers in the state are yet to collect their November salary.
READ ALSO: Kaduna State gov't dismisses 233 teachers for presenting fake certificates
Right now, about 35 thousand teachers are writing the qualification and verification exams so that those that did not pass their test, will be sacked while those found with questionable certificates will be prosecuted.
The issue of sacking or retirement of staff prematurely is not new in Kaduna because it has almost become the norm in the state.
The state governor revealed that he has already computerized civil service operations in the state, and does not need plenty staff to handle government businesses and administration, he noted that he got this formula during the Covid-19 exercise when civil servants were sent home but the government machinery was still working with few hands.
El-Rufai, few days ago begged Kaduna people to elect whoever he will nominate as the next governor in the state in the ruling party of the APC, according to him, to bring a new hand will mean that abandoning the on-going wonderful projects in the state, which will definitely bring back the hand of the clock to another level.