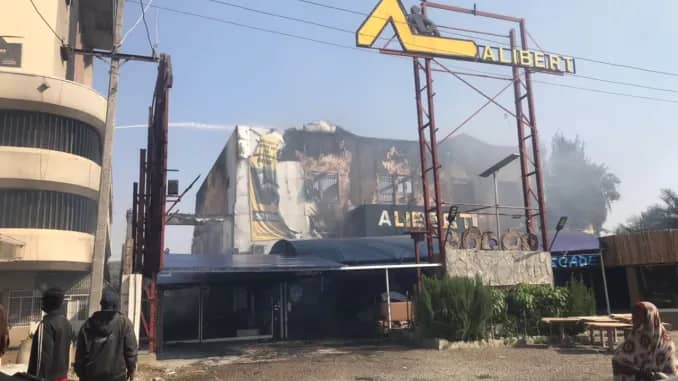 Fire guts multi-billion naira furniture company in Kano
Story from

Shafa'atu DAUDA

, Kano
An early morning fire has engulfed a multi-billion naira furniture company, Alibert Furniture, along the Murtala Mohammed way of Kano State.
Eyewitnesses said that the fire started in the early hours of Monday and destroyed the company which is opposite the Kano Club and adjacent Fridabs Solacebase Communications Ltd.
READ ALSO: Farmers cry out as fire guts several farmlands in Yobe (Photos)
"Two security personnel of the company who sustained injuries have been rushed to a hospital," the eyewitnesses said.
Although the actual cause of the fire is yet to be ascertained, the eyewitnesses have alleged that it might have been caused by an electrical fault from the company's transformer.
Firefighters were alerted and they were able to prevent the fire from spreading to other places.