How Kaduna businessman was killed after paying N1m ransom
Story from Saleh INUWA, Kano
A forty-five-year-old successful businessman in Kaduna, Sani Khalil, who lived in Rigasa Quarters, Igabi LGA was found dead after his family paid one million naira ransom to kidnappers.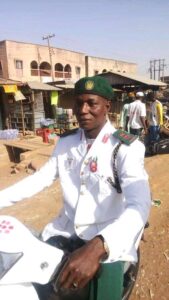 Alhaji Sani was kidnapped when he left Rigasa Area for Kaduna on business when he was stopped by some gunmen who quickly smuggled him into a car and drove off. They called his family through his phone and requested the ransom.
READ ALSO: Recent UNIABUJA lecturers abduction, a publicity stunt – FCT minister
The money was not immediately paid and they continued negotiating with the kidnappers who insisted that they will not collect anything less than one million naira. The family continued to make contacts for more money until the one million naira was ready and they agreed on where to deliver the money for Sani Khalil to be released.
When the money was finally taken to the kidnappers, it was promptly delivered and the families of Sani Khalil were told where to find him, only for them to discover that he was killed by the gunmen.
At the time of filing this report, he has been buried according to Islamic rites.
Similarly, Muhammad Hassan, a former Councillor of Dutsen Abba ward, Zaria was killed yesterday by unknown gunmen in Zaria. His wife and 13 others were kidnapped and at the time of filing this report, there was no news about their whereabouts.