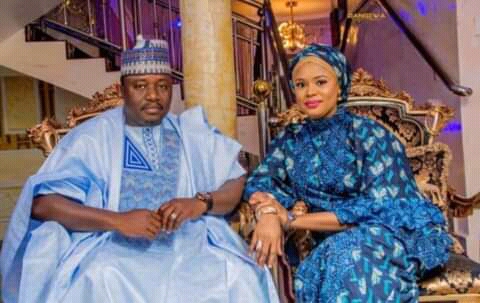 How my marriage lasted successfully for 8years – Kannywood actress, Fati Ladan
Story from Saleh INUWA, Kano
Former Kannywood actress Fati Ladan has celebrated 8years anniversary of her marriage to youth leader and human right activist Shettima Yerima, which she described as successful and memorable, she prayed to Almighty Allah to continue blessing the marriage and for her to have more children.
Fati Ladan was having a successful career in Kannywood when from nowhere somebody emerged claiming that he is her husband and that she left his house and joined Kannywood without separating from him, next he took her to court and after long court process the marriage was dissolved and she continued with her acting career.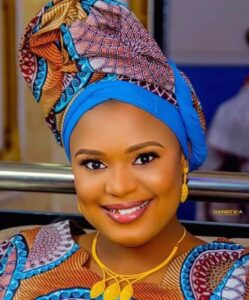 But those close to her in the industry then alleged that the actress was very arrogant and does not respect directors or producers including senior members of the industry, this has made many producers to stop giving her films, except Ali Nuhu who was the one that brought her into the industry, but when things were not working out fine for her she decided to accept marriage proposal from Yerima Shettima, a Kaduna based youth leader.
When celebrating the 8years anniversary of her marriage, she explained in a statement that before she got married to Yerima Shettima, he sat her down and told her that as human right activist, his life is always subjected to challenges, security agencies are always harassing him up and down and most of the times, he used to operate underground.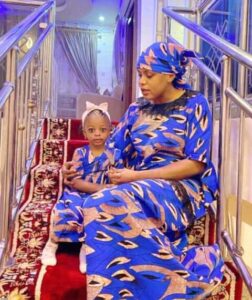 The actress accepted and they got married, after the marriage, the actress stayed for a very long period of time without issue and she became worried because her husband has another wife before her and they have children.
Luckily for her with prayers and patient she now have one baby girl, but unlike other Kannywood female members that got married, Fati Ladan has completely cut off from members of the industry and relates with few of them including Ali Nuhu whom she described as her mentor and family friend, that stood by her when other members of the industry refused to have anything with her.
Similarly, she added that she is praying hard for her marriage to last forever, as for Kannywood the industry made her popular as such she will never forget. while she was acting, she had several friends in the industry and some of them are still relating with her, but she has no plan to either be a producer or play any role for Kannywood, she is happy as a married woman and she would continue to give her husband the best.