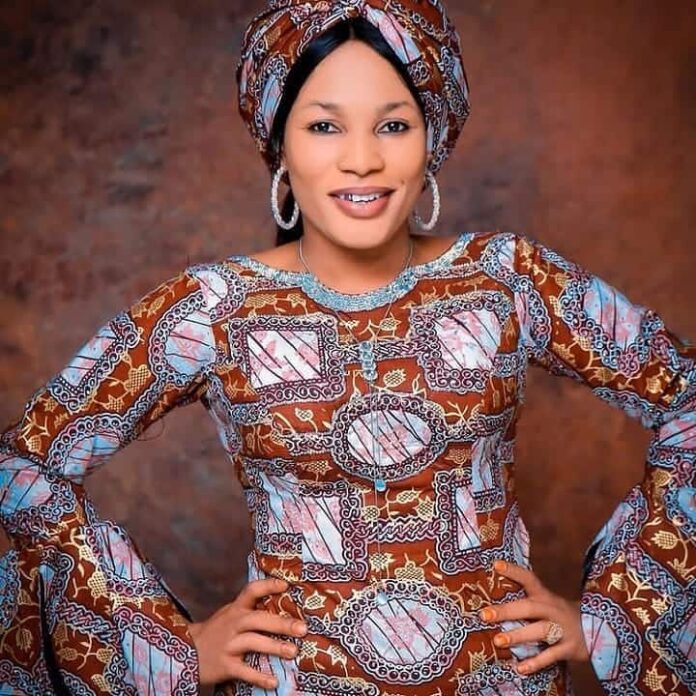 Crisis rocks Kannywood over sex video
Story from Saleh INUWA, Kano
The Executive Director of Kano State Films and Censorship Board Alhaji Na'Abba Afakallah is under pressure from prominent individuals and clerics in the state to expel two Kannywood actresses, Teema Makamashi Yola and Sadiya Haruna over their embarrassing fight on social media because of a sex tape involving an Abuja-based politician from Borno State.
The crisis started when the said politician visited Sadiya Haruna's business outfit on BUK Road and bought some drugs from her, he later revealed to her that he cannot sleep, nor can he eat because a lady in Kannywood is blackmailing him with their sex video.
Sadiya Haruna claimed that the politician told her that the lady in question is threatening to expose the video on social media if he did not give her millions of Naira, and this he cannot afford because he is well known all over the country and now an elected member in Abuja. Sadiya later demanded the video and the man obliged her.
According to her, when she played the video, the actress involved happened to be her very close friend, she advised the politician to calm down and offered to handle the matter, after which she forwarded the video to her friends to be her witness and other senior members of Kannywood including the lady in question.
But those who obtained the video started forwarding it to Teema Makamashi because her face was visibly seen in the video as the lady the politician was referring to, but in a swift response, Teema Makamashi through the social media threatened to deal with Sadiya Haruna.
Sadiya Haruna is a controversial former Kannywood actress who now uses social media and Youtube to advertise manpower products. Not long ago, she was arrested and sentenced to Islamiyya for six weeks by Kano Hisbah to learn how to be of good moral behaviour, she has since completed the six weeks moral training, but returned to her business and this time, she is even demonstrating how women will satisfy their men in bed, she uses female and male specimen to demonstrate everything in practical.
People are now trying to lay their hands on the video so that it can be played before officials of Kano Films and Censorship Board and if it happened that Teema Makamashi is the one in the video, both she and Sadiya Haruna will be taken before Sharia Court in Kano to bar them from doing any morally corrupt businesses in Kano State.
Considering that Sadiya is from Borno State and Teema Makamashi is from Yola, and with the recent development, the two actresses are bringing shame to Kano which is not their state.