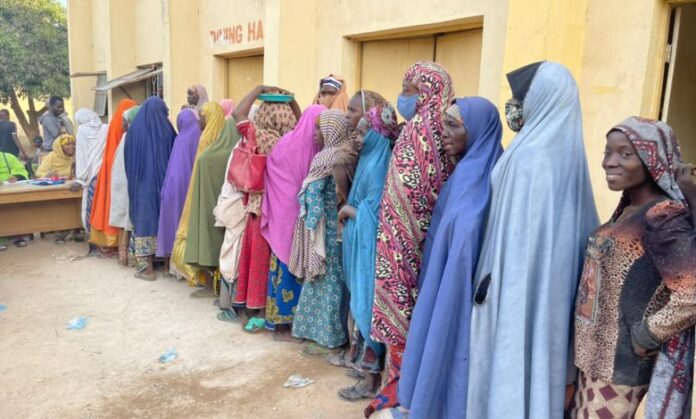 Kano State taskforce arrest 303 street beggars, say returning them to their home of origin will begin soon
Story from Shafa'atu DAUDA, Kano
Kano State Agency for evacuation and repatriation of beggars has arrested three hundred and three (303) street beggars at various locations in the state.
Managing Director of the Agency, Muhammad Albakari Mika'il, disclosed this while parading the beggars to journalists at the Kano Remand Home Headquarters.
The MD says the beggars were nabbed between 12 am, and 4 am during a raid to wipe the state off-street beggars.
"We do go out on our operations in two segments, the first team go for the raids at midnight like the one we did yesterday. The team went out at midnight and finished at 5 am.
"We searched for them along state road, Tarauni, where we discovered 120 women lying down on the street.
"So we asked them what they were doing at that time of the night since they were not found at their homes, they said they were waiting for a foreigner who gives out N200 around 4 am.
"We also moved to the Sabongari area where we found children, some of them drunk. They are suspected to be almajiri since some of them were seen with bowls.
The Managing Director also hinted that those found to belong to schools, would be taken back to their teachers, and some would be repatriated to their home states.
"We will screen them, while those with schools will be handed over to their teachers". He said.
Malam Mika'il concluded that the Kano State Government is committed to clearing the streets of beggars.