Nasarawa State CMD, management members conduct routine supervisory visits to general hospitals
Nasarawa State CMD, management members conduct routine supervisory visits to general hospitals
Story from Bilkisu ADAMU, Lafiya
As part of efforts to ensure effectiveness, coordination and improved standards of secondary health care delivery services in Nasarawa State, the Chief Medical Director (CMD), Dr Egba Edego, together with some management team members carried out routine supervisory visits to general hospitals in the state.
The visit was to assess performance and provide mentorship, as well as some necessary coaching to bridge identified gaps among the healthcare providers.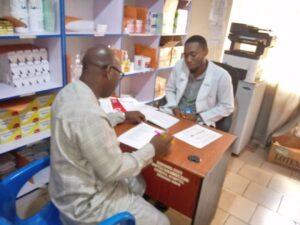 The Chief Medical Director emphasized the need for commitment and dedication to duty to achieve Governor Abdullahi Sule's healthcare agenda.
Pharmacist Joshua Galley, Director of Pharmaceutical Services, who led the team of assessors and other heads of department at the end of assessment in every facility held debriefing sessions where grey areas were discussed with the management of each facility, necessary advice was given as well as disciplinary measures taken where the facility staff were found wanting.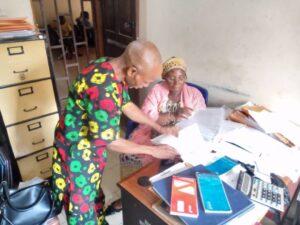 READ ALSO: Nasarawa House Committee on Health conducts oversight visit to HMB
In addition, Servicom Nordal Officer, Pharmacist Santali Shaibu and Nasarawa State Health Insurance Scheme Coordinator for HMB Hajia Hauwa Gurku were also part of the team to raise awareness on the place of Servicom and insurance services in the qualitative healthcare system.
The team further observed during the monitoring visit the insufficiency of manpower, a need to acquire modern medical equipment and the need for attitudinal change on the part of the staff for improved healthcare delivery service to the residents of the state.